Tanvi Panchal Bangera: A Young Entrepreneur Propelling The Consulting Industry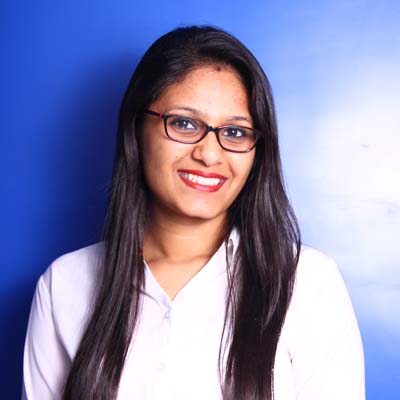 Tanvi Panchal Bangera
Founder
Entrepreneurship is a whirling journey, filled with ups and downs, the highs and lows, the peaks and valleys - routing from ideas to establishment. Not everyone's cut out for it. In addition, gender plays an interesting role in determining how much work will interfere with life. Especially being a women, while figuring things out, there are numerous factors you may come across, and it may make you wonder why anyone willingly sets out on such a treacherous path. Yet, despite all these hardships, every year, countless entrepreneurs embark on this journey determined to bring their vision to fruition, and fill a need they witness amidst the society. One such challenging yet inspiring story is of Tanvi Panchal Bangera (Founder) and her venture – Strateworks Solutions Private Limited, a Mumbai-based Consulting Company.
Having completed her CA at a very young age of 22, Tanvi had her inner calling to work for herself, hence she never got interviewed for a job. Now, the counter fact is that she takes numerous interviews at Strateworks Solutions to create 1000+ jobs to help individuals and business organizations achieve their goals. Today, Strateworks Solutions stands firm and tall, driven by the inspiring zeal of Tanvi and her expert mentors Manish & Anil Kagathara. Working with large diversified organizations & even start-ups, the firm helps drive growth & manage a business effectively through its wide range of services like CFO Services, Analytics, Enhancing Human Capital, Cost Control services, Systematizing Compliance Framework & several other innovative & value-adding solutions. Indeed, Strateworks today silhouettes as a true manifestation of Tanvi's dream; however, the journey behind it is quite challenging. To get enlightened more about the prowess of Tanvi that led her successfully through her entrepreneurial journey, explore the following snippets of an exclusive conversation of her with CEO Insights.
What is your take on entrepreneurship?
Every entrepreneur has a unique journey. I believe in "Do what you love and Love what you do". If one has no concerns on 'roti, kapda, makan', then think beyond. Inspired by this thought, I keep moving and today, I find myself fortunate enough to have been able to serve my country creating several thousand job opportunities.
I completed my Chartered accountancy at the young age of 22 and got married at the age 23. I had always wanted to work for myself, Strateworks made it happen for me. In the year 2016, getting associated with Strateworks Solutions and my
co-founding partners was the turning point of my life. I am the global advisor of Strateworks for Management Consulting & Compliance Division since 2016. Based in Mumbai, I work on CFO, Processes, Systems & Compliance services.
Tell us about the inception story of Strateworks Solutions. Also, elaborate on the variety of consultancy services your company is rolling out to its clients?
The idea Strateworks came into existence in 2013 for helping businesses grow, make them scalable, more systematic and compliant through our processes. Having started new we were really doubtful about our modern consulting approach, without a close-packed team, assignments, plan of action, and more, but here we stand today as a niche consulting company. Currently, we are a team of 10 Partners, backed by a total of 100+ energetic brains. Our mission is to build a team of 1000 energetic brains by 2025 enabling people development consistently.
Having started from Surat, now we are present across three states Gujarat, Karnataka & Maharashtra (Mumbai, Nagpur, Surat, Rajkot, Morbi, Kamrej, Navsari, Hubli & Bangalore). We are obsessed with enabling the business brains globally through innovative solutions & value additions.
Enabling the business brains globally with innovative solutions & value additions
We have two main areas consulting & compliance services. In consulting, we have CFO services, Start-up services, Participative Internal Audit, Analytics, SOP designing, HR services, Cost control services, Accelerator program, ERP implementation, and more. Under Compliance division, we have Accounting support services, MIS, and others.
We have saved lacs and crores of our clients. We do not work on theoretical approaches, we practically implement what we say. For example, In SOP Designing our scope is not limited to just designing a document of SOP, we will actively participate in the implementation and then ensure that the client is following that SOP and getting a minimum 5 times value addition. Another example is Participative internal Audit. Wherein we not only find out the revenue leakages but we make sure that the client has complied with the corrective and preventive actions such that same point never arises in the company. We do the root cause analysis and then find a permanent solution to it. There are many such examples which I can share. One can refer to the case studies on our website.
What are some of the major challenges that you face as an entrepreneur and how did you overcome those to achieve the pinnacle of success?
In a consultancy firm, people are our greatest assets, so talent acquisition & retention was a major challenge for us. There were other challenges like scalability, dependency on people at client's end, being the sector quite unorganized, but we have been able to overcome those with well-defined policies, business strategies and innovative business models.
As a result of which our first client is associated with us since 2013. We work guided by our five core principles - we embrace challenges consistently for growth, strive to be forerunner in adopting the changes, set the quality benchmarks higher continuously, integrity is in our DNA, and our team first is our culture. Five times value additions in all our services is the ultimate objective of strateworks.
How do you stay abreast with industry trends? Also, is your business thriving during this COVID pandemic?
With business dynamics changing vigorously, in our industry it's very important to keep a close tab on the recent changes in the laws, business strategies, methods, business models, scalability matrix, trends, and more in the market in irrespective of various industries. Thus, to keep abreast with the industry trends & approaching matters, I keep attending a lot of seminar/webinars, read news letters, however, we also have an inhouse knowledge hub which equips us with all latest information, and keeps our entire team updated.
Survival has never been a question for us. Even during COVID, we didn't have a single lay off, not a single client drop. Enabling 1000+ organizations scale their business portfolio, we have been doubling our ROI each year, and targeting on more keeping up the pace.
We are working on many different business models currently, apart from the standard services that we provide. One of which is investing in the startups, followed by a business model which will create mass employment opportunities in the country and contribute towards the nation building.
How did you manage personal and professional work life balance? What would be your advice to the budding women consultants & entrepreneurs?
As women, we have multiple roles to play. Even for me, managing work and personal life was never easy being the mother of a one year old infant. But, I didn't sit back. Having faith in myself & my capabilities, with the support of my husband Prasanna and my entire family who have always encouraged me, I have been materializing my dreams.
My only advice to women entrepreneurs is come out of your comfort zone, pursue your dreams, as sky is the limit for you.
Not only into consultancy but every walk of life, I say this to myself - "I can, I will and I must!"
Tanvi Panchal Bangera, Founder, Strateworks Solutions
A C.A. turned entrepreneur, Tanvi is an expert global advisor at Strateworks Solutions, with skills in Management Consulting & Compliance Division and works on CFO, Processes, Systems & Compliance Services
Offices:
Mumbai, Nagpur, Surat, Navsari, Morbi, Rajkot, Kamrej, Hubli & Bangalore
Team:
100+
Businesses enabled:
1000+

Connect with Strateworks Solutions